The Profile component makes you to update your personal details whenever you want to change your profile.
View/Update own profile
Initially you have to click your profile name as shown left side top corner.
Profile Popup
After you click the profile pop-up window will open with you details.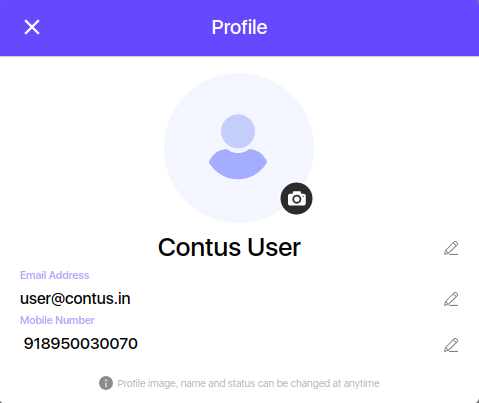 Update Name
Click on edit icon from the right side to change your name and click tick icon to save your name.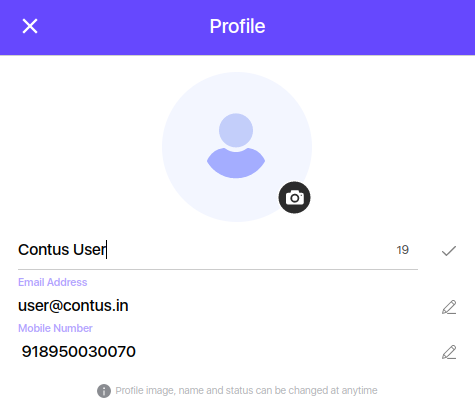 Note : Likewise you have to change Email and Mobile number.
Update Profile Picture
Click on camera icon at the bottom of circle and choose any option from the list.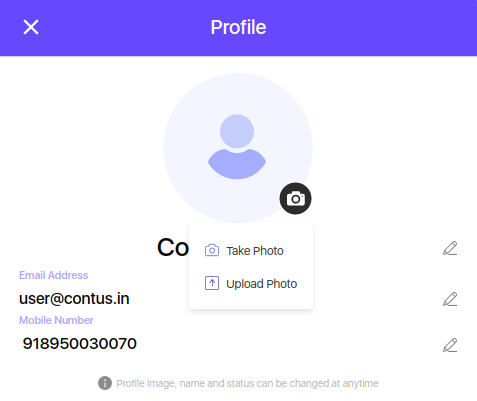 After choose your picture it move to crop section to crop your picture with our design.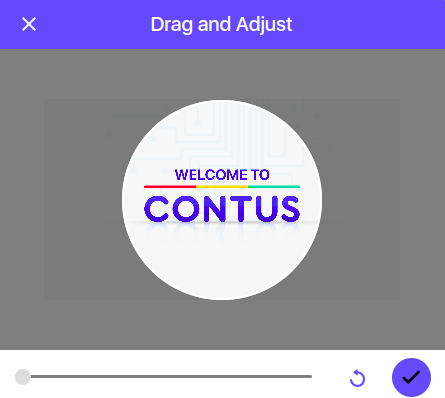 After set your profile picture you have to choose more option from the camera icon at the bottom of the circle like view photo and remove photo.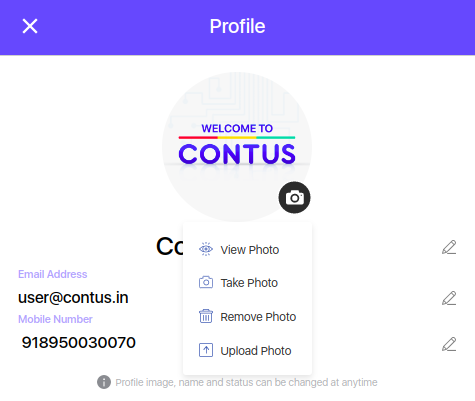 View User Profile
Click on chat header to show user profile screen.

User Profile Popup
After click the header then the popup window shown with user details.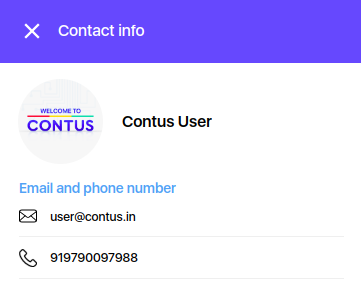 View Profile picture (Full view)
If you want to view profile picture in full view screen then click on the picture shown in the popup window.