Message Info component makes you to show Delivered and Read By status in your Group chat message.
Choose Message Info Option from the Menu
If you want to see message info from a single message from group chat then you click arrow menu from right corner of the message. Note: This menu show when you are in group chat.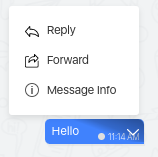 Message Info Popup
After choose Message Info option then it will show the info like Sidebar.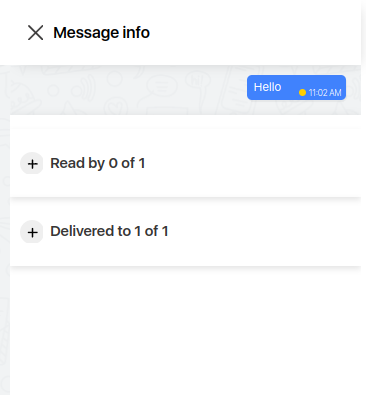 Choosing drop down to view Info
You can choose Delivered and Read by to view your message information.