In this technology driven world, where every industry is transforming – the healthcare industry is all about fast moving video technology in telemedicine apps.
Excited to know how? Then stay tuned with me till the end and get to know more!
What Exactly is a Telemedicine app?
Telemedicine apps ease healthcare practice by establishing the connection and communication between the doctor and patient instantly across the world using the most advanced communication tools and services.
In other words, we can say telemedicine apps have almost transformed the healthcare landscape across the healthcare industry.
Telemedicine – Insight on Modern Treatment & Procedure
Well, getting treated from a distance was like a daydream sometime back but, today telemedicine apps have closed this pattern of long distance traveling to get treated.
It has made the treatment procedure easier at the comfort of the patient where the patient can have direct face-to-face communication with their doctor via video consultation.
More than a consultation, here the patient can show their injuries and other health related symptoms directly to the doctor over the video conferencing app and get their advice. In addition, they can also share their medical reports, X-rays, MRI, blood test reports, etc., instantly to proceed further.
The great thing over here is that this entire setup does not demand any perfect infrastructure, as everything over here is accessible across devices like iOS, Android and web apps.
Now, let's see what are the things that's behind the screen that make this telemedicine app the desirable one.
If you already have an idea about creating your Telemedicine App, we'll help you implement it!
What Makes Telemedicine App the Most Trending One!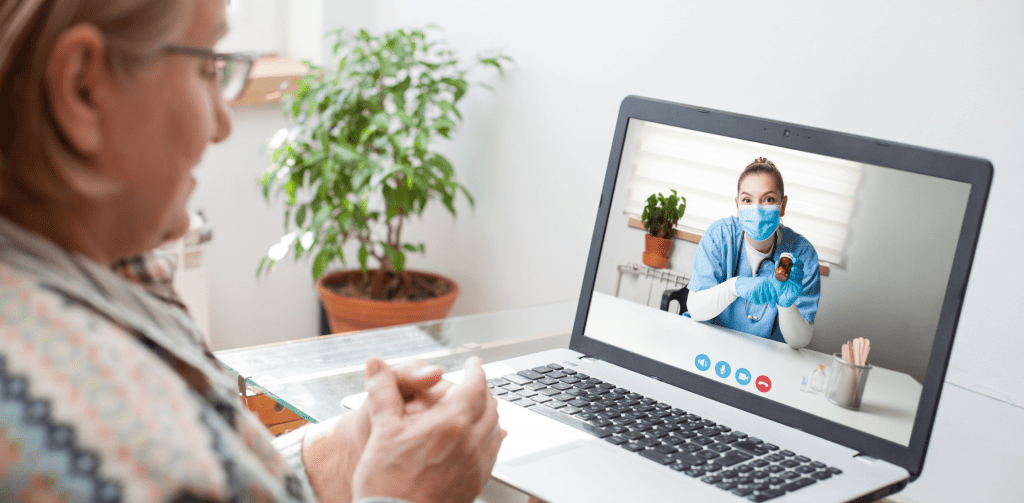 Where healthcare is always considered to be one among the primary needs of a human being – the pandemic crises in our recent past has made us realize the need of technology to be vital even in the case of communication.
So, now the healthcare app is utilizing video technology to benefit people's lives in all possible ways by filling-in the current gap. This includes,
Cost-effective healthcare treatment

Improving the accessibility to the doctor across the regions

Remote doctor consultations

Boosting medical efficiency, and more.
Furthermore, telemedicine gives access to the people to respond quickly to any medical emergency. Here, they can connect with the doctor on video call and upon their instructions can give some immediate first aid to the patient before visiting the hospital.
Now, if you see about the future of these telemedicine apps it will get you a clear picture of its need and existence.
Does Telemedicine Really Have A Future in the Upcoming Year!
If we notice we can see that the healthcare sector is somewhere still lagging behind with the usage of digital technology. But somehow, the COVID-19 pandemic and social distancing situation has accelerated the demand of telemedicine in the recent past. However, this has eventually grabbed the attention of so many healthcare providers to invest more in telemedicine.
According to statista global telemedicine market in 2019, it has been valued at some $50 billion, and a significant forecast has been made where it is expected to project the value somewhat near to $460 billion by 2030.
Therefore, we can say that telemedicine is the start of a new era in the healthcare industry, which in turn can explore the future to the beyond.
Impact of Technology in The Growth of Telemedicine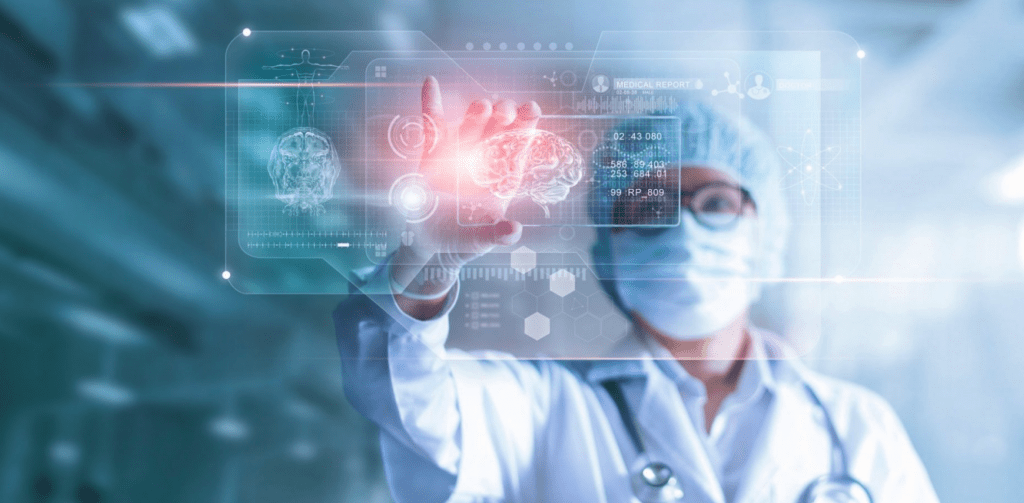 When it comes to the role of technology in the success of telemedicine, we have to accept it to be the most crucial thing ever.
Yes! Without the support of these advanced technologies like video conferencing, file sharing, etc., telemedicine could have never been a success. Today, using this telemedicine app – the patient can get connected to any primary physician or a specialist effortlessly. Here, the doctor can view the patient's reports and get started with the treatment quickly.
Since this healthcare app has raised its influence in recent days, it is still in the improvement stage where the application is treated with many better features related to HD quality, camera, high-speed connectivity, and more.
Henceforth, the main goal is to make the telemedicine industry grow to the core in upcoming years so that the patient can experience more personalized healthcare treatment at the utmost cost-effective manner every single time they see the doctor.
What's the Future of Telemedicine with Technology?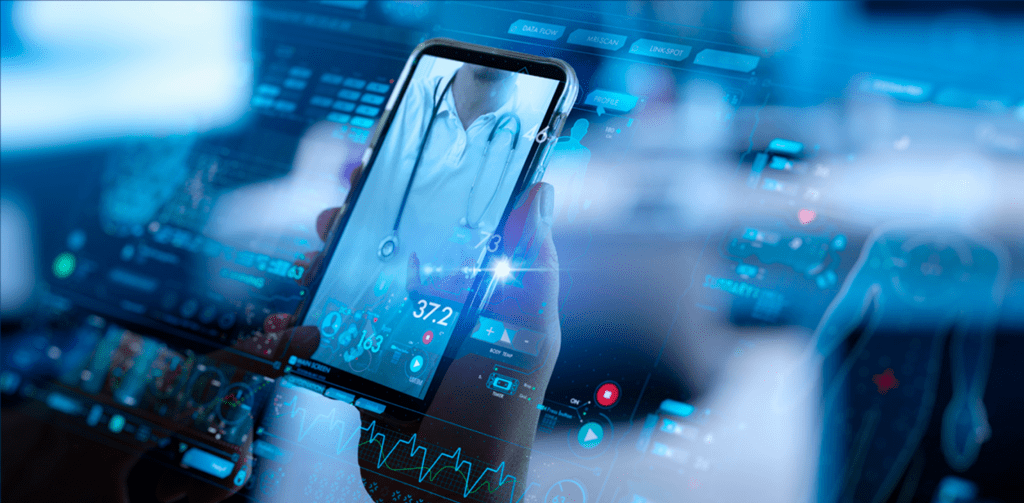 There are many advancement technologies we can see around – one among the same is AI (Artificial Intelligence), this has created a great impact on telemedicine and is expected to have more influence in the future too.
With the best telemedicine apps, the AI powered solution has always been used as an automated interaction feature to communicate with patients. When this is integrated in an app, the medical information including treatment details – symptoms, reports, conditions, etc., can be easily shared across.
Moreover, AI applications have the capability to speed up the diagnosis process. The same way, VR technology – it is also set to take the telemedicine app to the next level. Yes! This VR technology can make the healthcare surrounding be the most powerful, effective and convenient one. Even here the doctor and patient can get connected across any device any time around the world.
After having such a deep insight, you might be thinking as to whom to approach. If that's the case, let me suggest you CONTUS MirrorFly – one of the giants in the field of real time communication for telemedicine APIs and SDKs.
Why to choose CONTUS MirrorFly to Develop a Telemedicine App?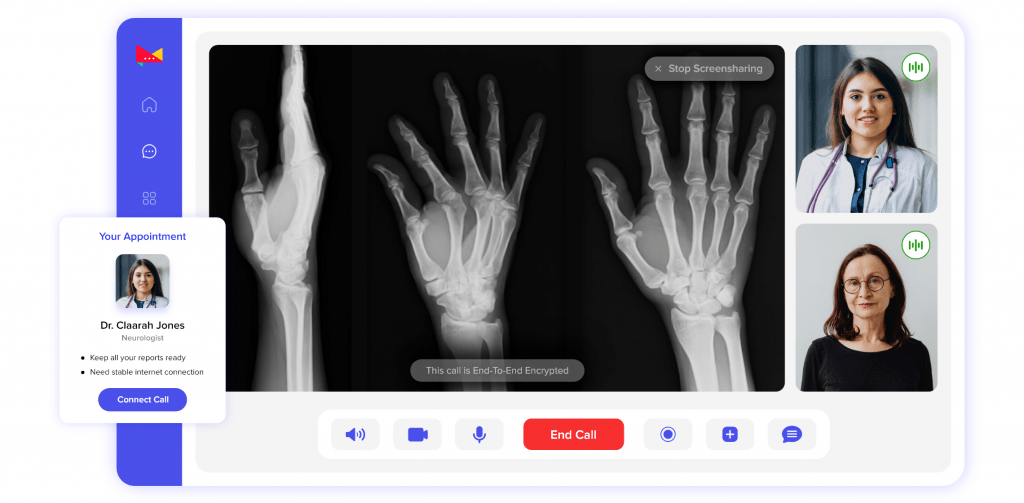 Where the market is filled with so many voice and video call API and SDK providers to develop a telehealth app, you must be surprised why I am suggesting you CONTUS MirrorFly.
Well, as I have made this as a guidance post, I want you to be clear about the market. Since, this solution was in the market for more than decades and has grabbed many recognitions and trust for their unique highlighted features, I thought it's better to give a glace over,
1) Real-time Communication Center, All-in-one For Your Telemedicine App –
CONTUS MirrorFly has worked and influenced all modes of communication – messaging, voice and video, and is available with over 150 + chat features that can be easily added into any business to obtain the next level of growth.
2) 100% Secure – Your Telemedicine App Protector
Whenever a developer is planning to build their telemedicine app – HIPAA compliant strikes out to be in demand with the hospital industry. Keeping this in mind, the solution provides APIs and SDKs that ensures HIPAA regulatory standards for security over patients medical data to build a HIPAA compliant texting app.
3) On-Cloud/On-Premises Infrastructure – Choose Your Hosting Options
For any telemedicine app, storage of data is the second most priority. Thus, the solution has been made available with two best hosting options – your cloud or our cloud/on-premises infrastructure, to store all the conversations and related data depending upon your business preference.
4) End-to-end Scalability – For Every Telemedicine App
Scalability specifies more user retention, thus it's the most important factor to be considered while planning for a telemedicine app. MirrorFly video call APIs are capable of connecting with over 1 billion + users across the world via multiple platforms ensuring a high-end quality and connectivity.
5) SaaS (Monthly subscription) and SaaP (One-time license cost), Pricing at Your Choice
While planning to build a telemedicine app, the cost estimation plays a major role as it is based on the complexity of features. Checking upon the customer's need, the solution comes with two pricing options – self-managed (one-time license cost) and on-cloud (monthly subscription), where you can choose the plan according to your business requirement.
After the above section, I believe I would not have disappointed you. However, these are some highlights but there are more to move across.
Looking to Build an Telemedicine App, We Will Help you to Implement it
Take Away
Hopefully, with this post you were able to know how technology contributes in the field of telemedicine apps enhancing its capabilities at every stage of development.
Even you would have been able to configure how CONNTUS MirrorFly APIs and SDKs work with the development process to build a telemedicine app in the simple and easier way.
So, if this post interests you to know more on any other concept stay tuned with us in further run.
Thank You!